Illustrated A6 Pet Portrait Token Print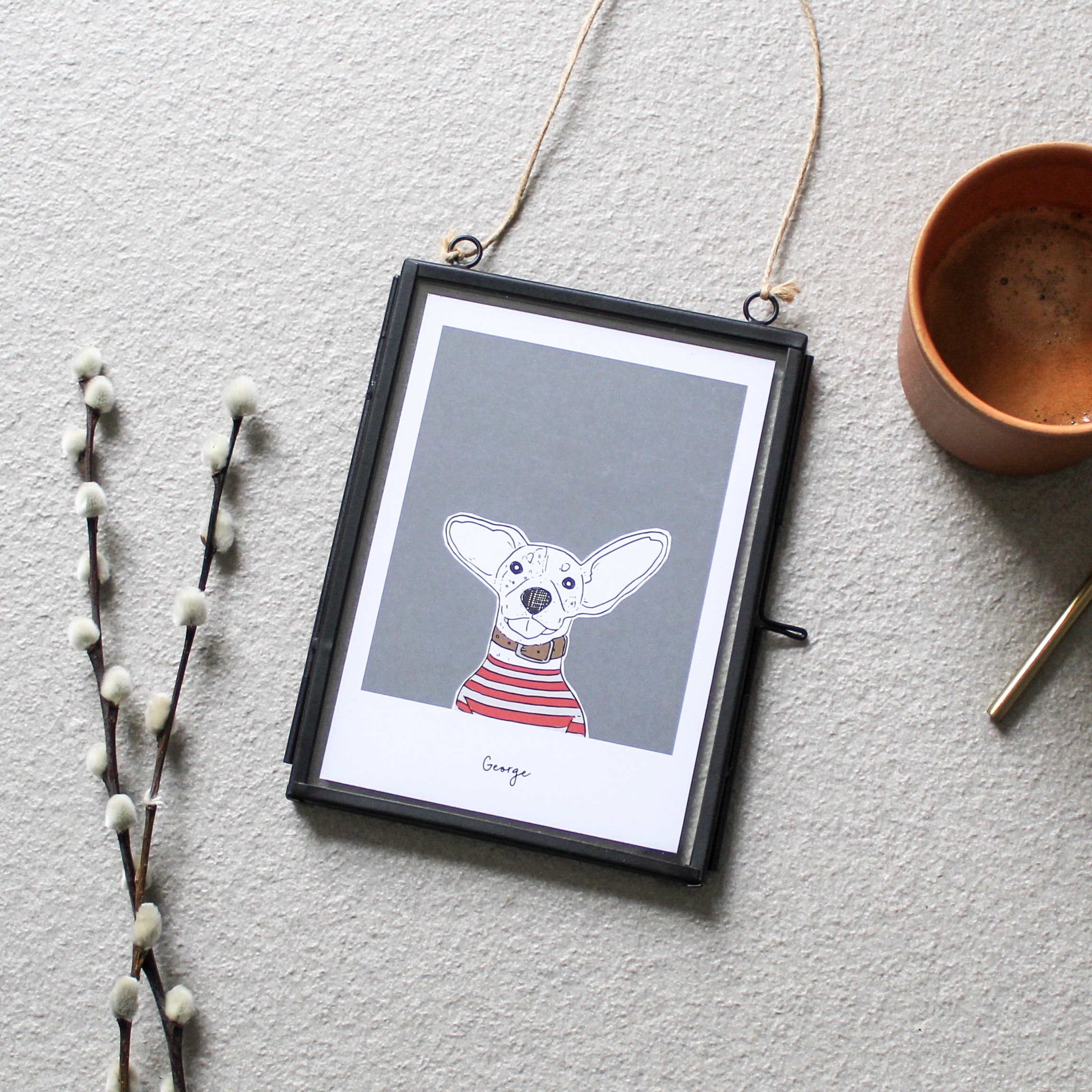 Illustrated A6 Pet Portrait Token Print
Please note: Only one pet allowed per 1 A6 token print.

Our A6 personalised token print is that perfect small gift for any furry friend owner or even just a little added touch to your own home. The illustration is initially drawn by hand based on a photo of your pet, before being digitalised, and splashes of colour added.

Please be aware this is an A6 print, the size of a greeting card or postcard. This size of print will include your pet's name, as pictured.

Once ordered we will follow up over email to request photographs of your pet and begin work on your illustrations right away. The pawtraits also do not come framed, they are just sent as the print(s) only, however we can recommend frames that suit best based on experience. If you require a certain sized illustration or paper to fit a particular frame please let us know and we can customise your order accordingly.
All prints are delivered in a sealed plastic sleeve for protection, come wrapped in light paper and string, and are mailed in a hardboard envelope with an additional cardboard backing for stability.